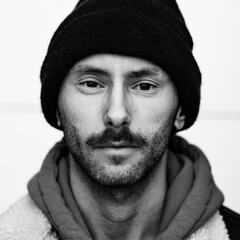 Maciej Drabik
concept artist / illustrator / animator
Bialystok, Poland
Summary
Hi, I'm working as a freelance concept artist, illustrator and matte painter.
Recent projects:
- Hater - on Netflix - concept art
- The Witcher - Netflix series - concept art
- Kingdoms of Fire - Tv series - concept art and matte painting
- Metro Exodus - Artyom's Nightmare Cinematic Trailer - concept art, matte painting
- Shades of Blue Season 2 - NBC series - opening concept art
I've been working with companies such as:
EA/ DICE LA, Platige Image, Juice, VaynerMedia, Deep Blue Production, Focal Press, 3D Total Publishing, GameCO Studios, Share Creators
Skills
Illustration
Concept Art
Concept Design
Matte Painting
UI Design
Environment Design
Software proficiency
Experience
Freelance concept artist at DICE LA

Freelance contract for creating environment concepts.

Freelance illustrator / concept artist / matte painter at Platige Image

Warsaw, Poland

Working as a freelance artist, creating concepts and mattes for cinematics, commercials and tv shows.

Concept artist / Illustrator / Matte Painter at Freelance

Poland

Clients: Platige Image, Juice, VaynerMedia, GameCO Studios, Paperbone, Huta 19, 3D Total Publishing, Focal Press, The Farm 51

Concept artist / UI designer at The Farm 51

Gleiwitz, Poland

Environment concept design and user interface design for game "Get Even".

Graphic designer at Sensis

Bialystok, Poland

September 2009 - October 2014

Graphic design for advertising and entertainment.